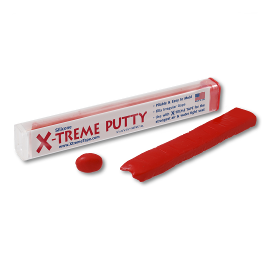 Material: Silicone Putty
Resists Temps -80°F(-62°C) to 500°F(260°C)
Pliable and Easy to Mold
Fills Irregular Gaps
No Adhesive Therefore No Residue when Removed
Conforms to Shape to Create an Air and Water Tight Seal
Use with Xtreme Tape for the strongest air- and water-tight seal
Some of X-TREME PUTTY'S® Many Uses:
Outdoor, Home, Auto, marine
Emergency Radiator Hose Repair
Garden Hose Repair
Workshop, Motorcycle, Camper
Plumbing Repair
Insulation for Radioactive Areas
Auto Exhaust Pipes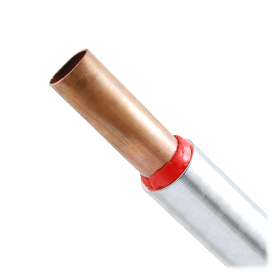 Silicone X-Treme Putty
Part #
Description
Outside Width

Outside Height

Length

Color
Buy Online
More info
TPE-BRDPUTTY-01
Silicone X-Treme Putty - X-TREME PUTTY BRD .75" X 3/8" X 5 1/2 LONG

19.1

0.375

9.5

139.7

Red (Bright)
Legend:
- Add to Cart
- View Price
---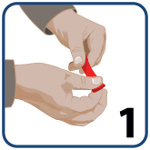 Clean the surface that will be filled/covered. Cut off the length of putty to be used.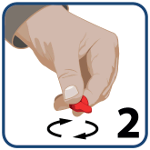 Knead X-treme Putty between your fingers and form into a ball or "rope".
Cover crack or hole with X-treme Putty and press into place.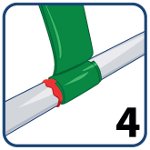 Wrap with X-treme Tape. Begin with "half-laps" of X-treme Tape over the applied X-treme Putty to ensure a tight seal.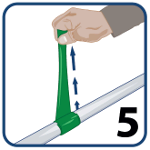 Stretch while continuing to wrap object with "half-laps", removing clear film as you go.
For greater pressure resistance, use 2 or more tightly wrapped layers.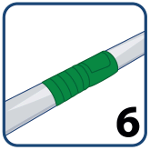 Be certain the end of the final wrap is pressed down onto the prior wraps. Use less stretch on the final wrap.

If applying multiple pieces of X‑Treme Tape, always start the end of each new piece in contact with a prior wrap.
X‑TREME TAPE...
...begins to fuse immediately, with a permanent, cohesive bond within 24 hours. Re-positioning is not recommended after 1-2 minutes of wrapping.


...can be applied in wet, non-oily conditions, although the best performance will be achieved with dry surface conditions.


...is not reusable, however additional layers can be applied any time in the future.





DO NOT USE X‑TREME TAPE AS A REPAIR ON ANY GAS PIPES, FUEL LINES, BRAKE LINES OR SIMILAR APPLICATIONS.



While X‑Treme Tape can seal pressure applications, do not use X‑Treme Tape as a permanent or complete repair due to variables in installation and applications.
NOTE: X-Treme Putty is intended to be used with Silicone X-Treme Tape or similar product. This product is recommended to be used as a temporary repair and is not intended as a permanent solution.




This product is provided without warranty, either expressed or implied, of fitness for a specific purpose. Because conditions and methods of use are beyond our control, manufacturer will not and does not assume any responsibility for the use or misuse of this product. This includes, but is not limited to, any consequential or incidental damages.



X-Treme Putty is a malleable material that shares similar operating temperature properties as X-Treme Tape, designed to fit into any gap, depression or hole easily. X-Treme Putty is designed to be used along with X-Treme Tape in order to help fill irregular gaps, as well as improve the strength of air and water tight seals. With X-Treme Putty, you can save time, save money and save tape!